Meal Programs
Breakfast Club at Kiwassa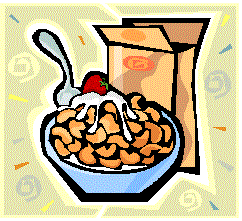 Start your day with a healthy breakfast! All students and their families are welcome.
Nutritious on-the-go breakfasts are provided from the back of Kiwassa  Neighbourhood House at 8:45 on school mornings.

See you there!
Food4school Lunch Program
What is the Food4school Lunch Program?
Food4school is available to help children who require nutrition services at school.  Healthy eating helps children learn.
What is on the Menu?
The program supplies nutritious food choices packaged and delivered to school each day.
The meals include a variety of food choices which model healthy eating and teach children to develop a taste and acceptance for all foods. Fresh products including salads, vegetables and fruits are an important part of the menu.
The provincial government requires that food served in schools follows established guidelines for healthy eating.
Food Allergies and Special Diets
The Lunch Program does not provide for special diets.  

If your child has any food allergies, remember to report these to the school office.
We ask that parents ensure that your child is aware of foods that they should not be eating.
How does my child sign on?
Parents should fill out a program registration form available from your child's teacher or the school office.  Contact the Vice Principal to learn more.