SWIS Youth Program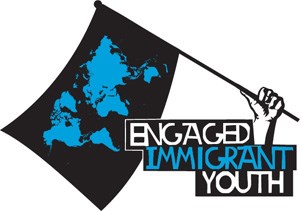 SWIS Youth Program (SYP) is dedicated to working with school communities to support youth to stay in school and improve their chances of pursuing meaningful educational and employment opportunities.
---
Who are the youth we work with?
Secondary newcomer youth, with a focus on those in grades 10-12, coming from diverse backgrounds in the Vancouver school district
What do we do?
Develop opportunities and safe space for youth to participate in activities during and after school
Support youth in their settlement process and in promoting their engagement in school and community in a group or one-on-one settings
Support youth in cultivating confidence and developing personal and leadership skills to achieve their educational and employment goals
Support youth in developing a high school transition plan
---
SYP received the Honourable Mention award under the Education category from Canadian Race Relations Foundation (CRRF) in 2016 and continued to promote positive race relations and awareness of Canadian values and identity for newcomer youth in the school system. At present, the program is serving over 300 youth throughout the school district with over 180 youth completing action plans with the help of Youth Settlement Workers to reach their personal and career goals.
Check out Our EIYP Buzz Newsletter