Indigenous Education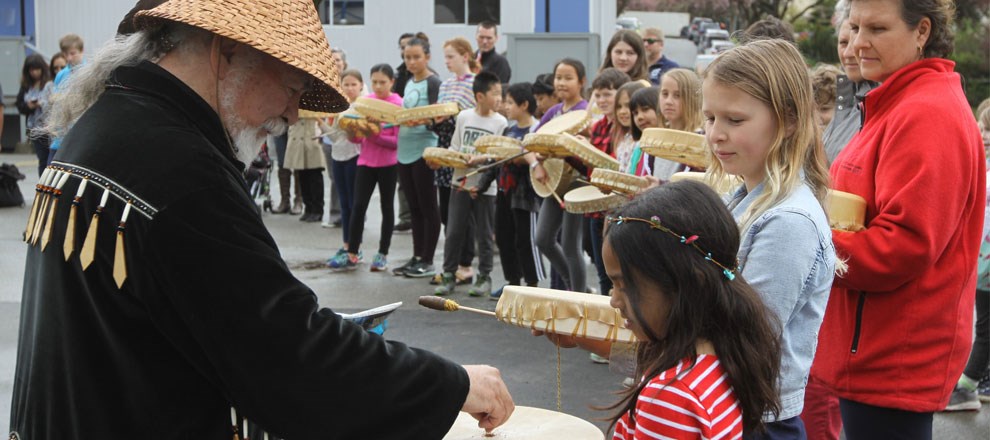 The Vancouver Board of Education, the Indigenous communities and the Ministry of Education continue to work together to improve the educational experiences for Indigenous students.
Together we have created the Aboriginal Education Enhancement Agreement - 2016 to 2021 that embodies the shared visions and commitment of all participating parties to the success of Aboriginal students in the following areas: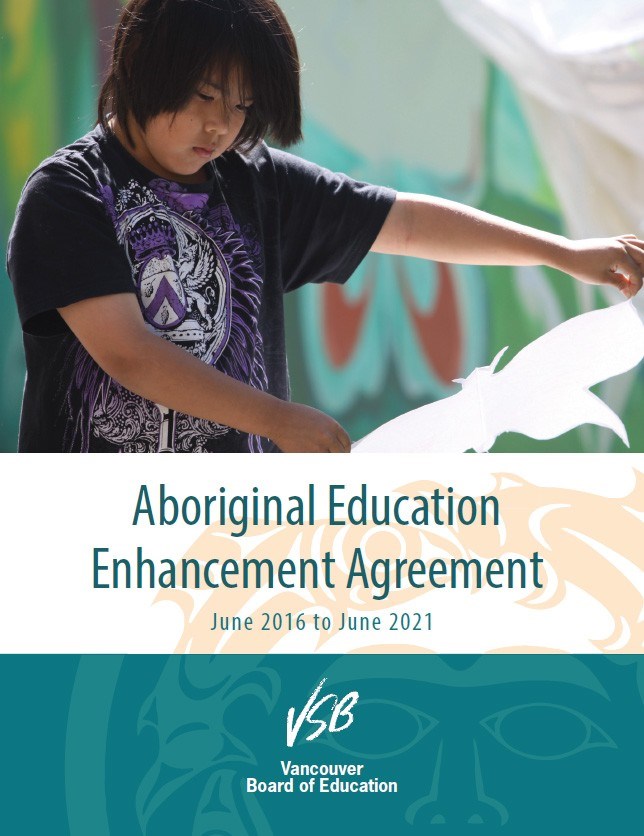 Belonging
Mastery of skills
Culture and community
As well, students have the opportunity to obtain additional support provided by the district's Indigenous Programs and Services. These programs and services are delivered to enhance the student's educational experiences which align with the above stated goal areas of the Aboriginal Education Enhancement Agreement
Indigenous programs and services are available throughout the school year to elementary, secondary and alternative program students for who have identified or have had parent/guardians identify them as having Indigenous ancestry (First Nations, status and non-status, Métis and Inuit) on the school registration form.
The Vancouver Board of Education offers these additional services in a variety of ways:
Support services provided by an Indigenous Education Worker or Indigenous Education Teacher, which may include cultural, academic, social and emotional support, parent liaison and advocacy
District-wide cultural projects, resources, leadership opportunities, and celebrations
School based cultural programs and/or courses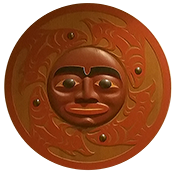 Susan Point, Coast Salish Artist
Man and Salmon, 2009
Red and Yellow Cedar, Acrylic Paint
In First Nations traditions, the salmon, one so abundant of the West coast, is believed to be the giver of life. Salmon in the central Coast Salish tradition are usually depicted in pairs, which is also a symbol of good luck. The salmon is an indictor of wealth and an important symbol at the heart of Salish existence, used as a food source for bartering. The piece that honours the central role of the salmon in West Coast existence and celebrates the connections between all living beings. The reflection of four also runs through much of Susan Point's work. It carries many important meanings to all aboriginal peoples; there are four seasons, four winds, four directions and four elements (earth, fire, water, and air) each of which must be respected for their gifts of life.