Indigenous Events
All VSB students participate in a variety of cultural projects and events offered throughout the district. These provide the opportunity to celebrate the achievements of Indigenous students, enhance their skills, and provide a forum for students and staff to learn from the Indigenous community.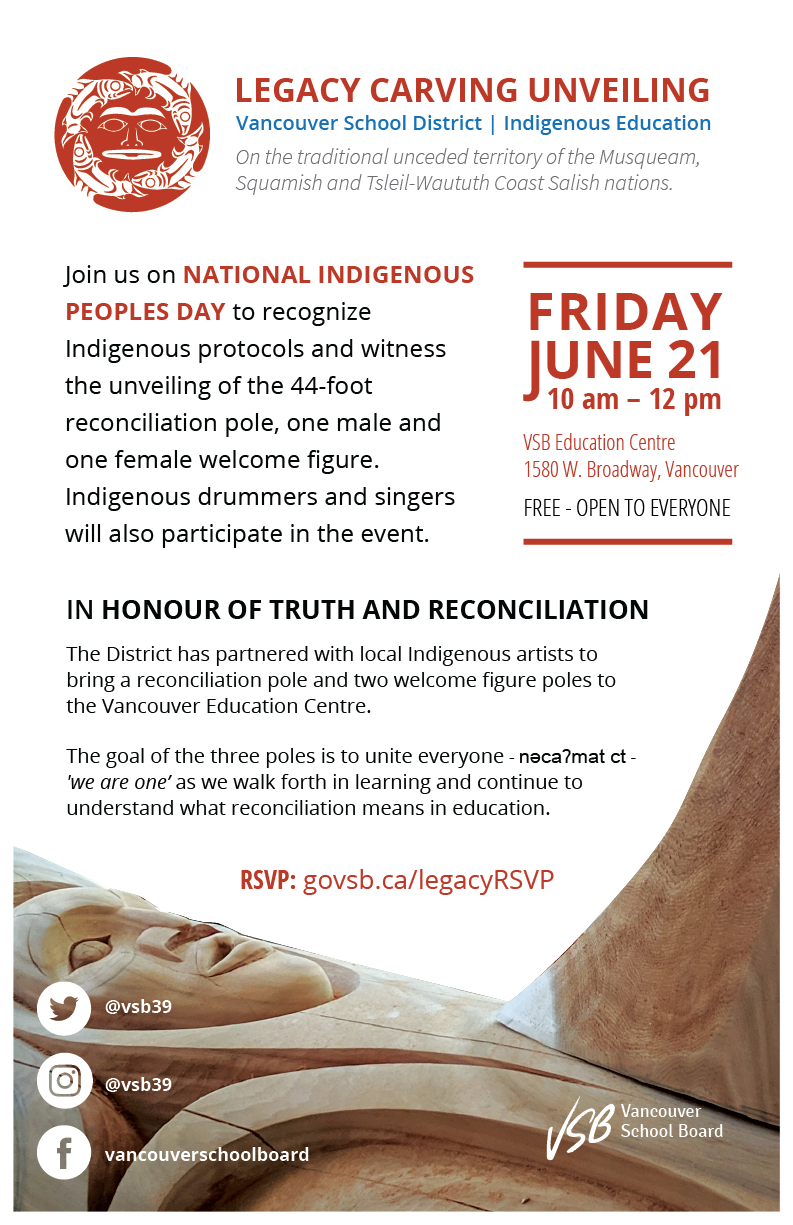 Indigenous Education Grade 12 Achievement Celebration

A year-end celebration to recognize the achievements of Grade 12 students as they continue their educational journey in becoming the leaders of the future.
Indigenous Education Grade 12 Retreat

Indigenous students will be given the opportunity to enhance their team building and leadership skills through the teachings and guidance of our Indigenous educators and leaders.

Indigenous Education Grade 7 Moving Forward Ceremony

A year-end celebration that honors indigenous students' transition from elementary to secondary school. The celebration highlights the significance of life-long learning and the students continued success in education.

First Peoples Festival

The Festival provides opportunities for students and staff to enhance their understanding of Indigenous culture, traditions and history by engaging in interactive workshops lead by local Aboriginal educators and professionals from the community.