Indigenous District Programs
Indigenous Education Focused Programming The Vancouver School Board recognizes and supports educational opportunities that holistically support the whole learner in their journey towards adulthood- in order to support indigenous learners in utilizing their strengths, the VSB offers non-traditional mini-school programs that offer students opportunities to hone their academic skills in spaces that support complexities of adolescence. Alternative programming means that students achieve the same educational opportunities delivered in non-traditional classroom settings, including outdoor education, trades based programming, socio-emotional learning, in smaller settings, with more 1:1 support from teachers in close, relationship based approaches. Indigenous Focused Programs utilize educational approaches that incorporate First peoples teachings and approaches to learning, often working closely with community partners to support students and families with their journey to education.

Elementary Programs
Junior Alternative Programs (Grade 8-10)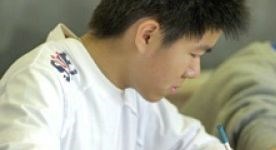 Senior Alternative Programs (Grade 10-12) 
Please visit our District's Alternative Programming website for more information about all alternative programming opportunities.