Student Threat-Risk Assessment (VTRA)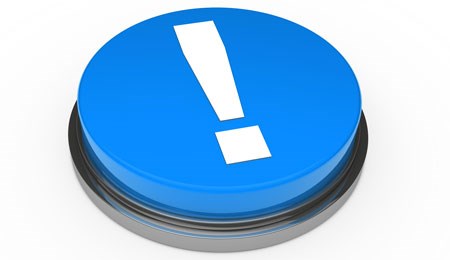 Notice to our students and parents/guardians/caregivers
The Vancouver School District and our community partners are committed to having safe, caring and inclusive schools.
In the event that a student makes a threat of violence or harm to other students, staff or the school community the school will initiate the VSB student risk threat assessment process.
THE VSB STUDENT THREAT RISK ASSESSMENT PROCESS
What behaviours initiate a student threat risk assessment?
A Student Violence Threat Risk Assessment will be initiated for behaviours including:
Serious violence or violence with intent to harm or kill;
Verbal/ written/ drawn threats to harm or kill others;
Online threats to harm or kill others;
Possession of weapons (including replicas);
Bomb threats;
Fire setting;
Acts of racism, discrimination or hate
Sexual intimidation or assault; sextortion
Gang related intimidation and violence
Duty to report threat making behaviour
Maintaining a safe, caring and inclusive school community is the responsibility of everyone in the school community.
Students, staff, parents/ guardians/ caregivers and community members must report all threat related behaviours to their school administrator.
What is a threat?
An expression of intent to do harm or act out violently against someone or something.
Threats may be verbal, written, drawn, made through gestures or posted on the Internet.
Duty to Respond
All threats must be taken seriously and require a response that includes investigation and intervention. Our goal is to respond to threats and maintain a safe and caring learning environment.
Each school has a multi-­­disciplinary School Threat Risk Assessment Team which will include the School Administrator(s) and Area or School-­­based Counsellor(s) and can include, as needed, district resource staff and community partners in the threat assessment process. Community partners may include Child and Youth Mental Health, Child and Adolescent Response Team, VPD and RCMP.
What is the purpose of a Student Threat Risk Assessment?
The VSB student threat assessment process is used to:
ensure the safety of students, staff, parents and others.
ensure a full understanding of the context of the threat.
understand factors contributing to the threat makers' behaviour.
be proactive in developing an intervention plan that addresses the emotional and physical safety of the threat maker.
promote the emotional and physical safety of all.
What happens in a Student Threat Risk Assessment?
Information is gathered from multiple sources including open source digital publicly available data. This may include interviews with the threat-­‐maker, student(s), staff and parents/ guardians/ caregivers to assess the level of risk.
The School Threat Assessment Team examines the information collected and in consultation with community partners, determines the level of risk.
Appropriate intervention plans are developed, implemented and shared with parents/guardians, staff and students, as required. Information shared throughout the risk/threat assessment process will respect the individual's right to privacy and the safety of all.
Can I refuse to participate in the threat assessment process?
It is important for all parties to engage in the Threat Risk Assessment process. However, if for some reason there is a reluctance to participate in the process, by the threat maker or parent/guardian, the threat assessment process will continue in order to ensure a safe and caring environment for all.
Collection Notice
The School District is subject to personal information privacy laws and will undertake the collection of this information in compliance with the requirements of such laws, including by limiting collection to information that is relevant and necessary to address a risk or threat and by ensuring that information is collected from online sources is only obtained from open source sites. The School District will not collect information as part of a threat assessment unless there is reason to believe that a risk exists. Information collected as part of a threat assessment may be provided to law enforcement authorities in appropriate circumstances.