Play at Home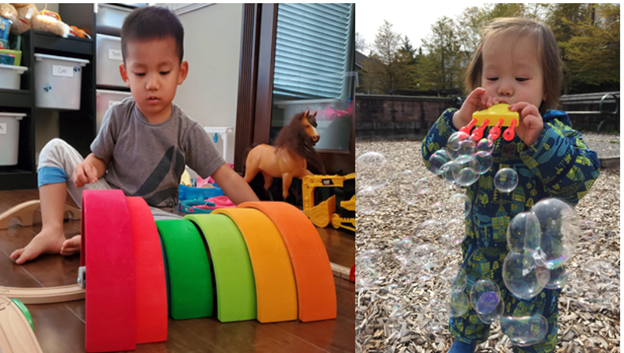 What is Play at Home?
These fun and easy activities create experiences that enhance healthy social and emotional development in children with their families at home indoors and outdoors.
Let's Play! Activities for Families
Focusing on Engagement with Others, Materials, and the World
Discovery Toy Basket: Discover the property of objects


Reuse, Recycle, and Create: Problem solve and help Mother Earth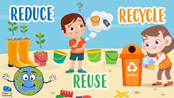 Mystery Tube: Manipulating Objects


Let's Go Camping: Pretend or not, camping is fun!



Focusing on Communication and Literacies
Talking Stick: Help build respectful communication, problem solving over disputes, turn taking and sharing


Musical Drawing: Explore sight and sound with children


I am Thankful: Learn to communicate thoughts and expressions of gratitude in many ways


Story Stones: Share stories and events using painted flat stones


Focusing on Identities, Social Responsibility, and Diversity
Everything Changes: This experience will help your child learn about difference and change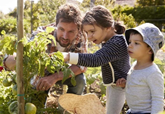 Face Collage: A wonderful way to teach children about their personal identity, diversity, and foster a sense of belonging


Telling Stories: A wonderful way to share reading and listening to stories, or to start telling stories on their own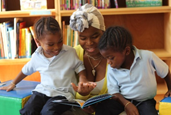 Gardening with Kids: A great way to connect with nature and learn about how plants grow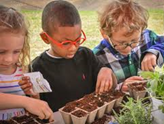 Focusing on Well Being and Belonging
Sleeping Bunny: Explore body movement with rhythmic language and song


Being Calm: Learn positive coping strategies when dealing with challenging situations


Building a Sandcastle or Snowcastle: Build healthy relationships with fun physical activities


Yoga Poses: Get the body and mind ready for calm and awake using breathing techniques



References:
BC Ministry of Education. (2019). Let's Play! Activities for Families
BC Ministry of Education. (2019). British Columbia Early Learning Framework
BC Ministry of Education. (2020). Play Today: A Guide for Families