Gymnasiums and Meeting Rooms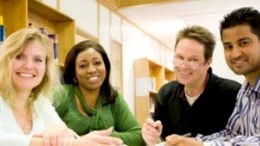 General Meeting Space
Schools are excellent venues for holding meetings, lectures and/or seminars. We have classrooms, libraries, music rooms, staff rooms, cafeterias and multi-purpose rooms.
Staff parking lots are also available for rent. For those who choose to take transit, most schools are located within walking distance of bus stops.
Gyms
Looking for a place to hold indoor sporting events for a group of friends or your community but just can't seem to find the right space? Check out the Vancouver School Board gymnasiums. We have elementary and secondary schools located across the city which may be available after 6:00pm on weeknights and all day on Saturday and Sunday.
Facility Rentals Application Indoor Use
For rental rates and regulations please contact the Facility Rentals department by email at rentals@vsb.bc.ca.