Working towards a Red Seal Trades Certificate through Adult Ed
"I'm attending adult education to expand my skills"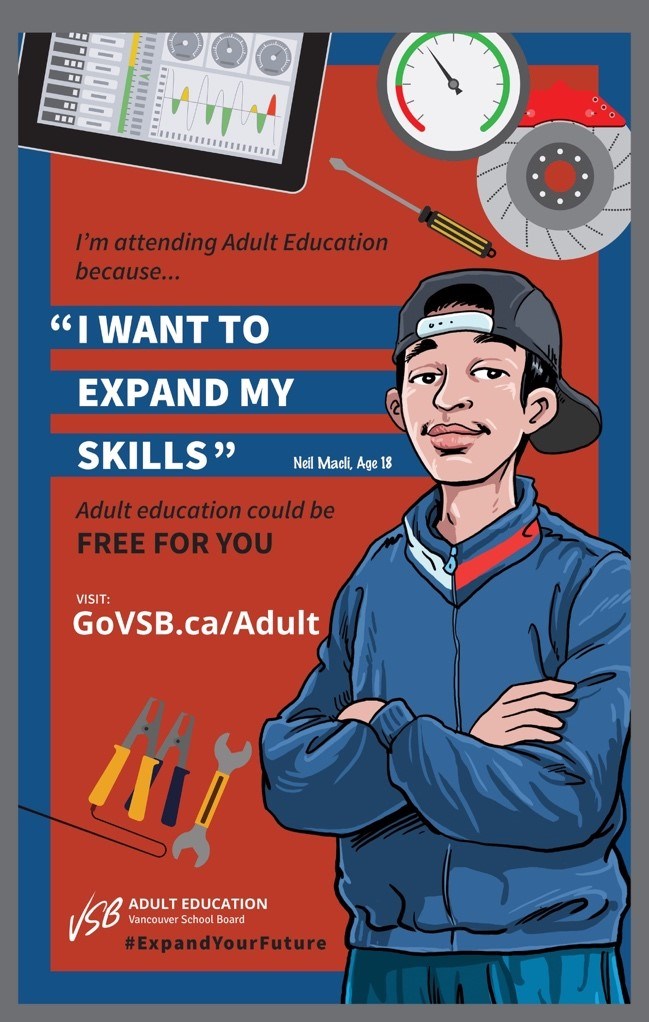 Neil Macli is a high school student that skipped classes regularly with his friends and never thought he would make it to his Grade 12 year. "I was a bad student. I skipped classes, I even dropped out. But, when I was in Grade 12, that was the year I set up my life," said Neil.
Neil's principal came to him in Grade 12 and suggested that he enroll in the Adult Education program at South Hill Education Centre. "I had a great principal. Instead of kicking me out of school, he understood that I had potential. He gave me a chance," added Neil.
It was a tough adjustment when Neil first started in the Adult Education program, but he ended up discovering a new passion. The Vice Principal at South Hill advised that he go into a Trades program for either welding or mechanics.
Neil has now completed two courses and is working towards getting his Red Seal Trades Certificate so he can become a certified technician right after graduation. "Getting my red seal is my main goal. I want to stay committed to it. Cars are my hobby and my passion," said Neil.
The Adult Education program helped Neil decide what career he wanted to pursue. "South Hill really helped me. I could work at my own pace and I had teachers that helped me when I needed it," added Neil.
It's never too late to find your passion. If you are thinking about upgrading your education, go to govsb.ca/adult for more information about our programs.