Speech Language Pathologists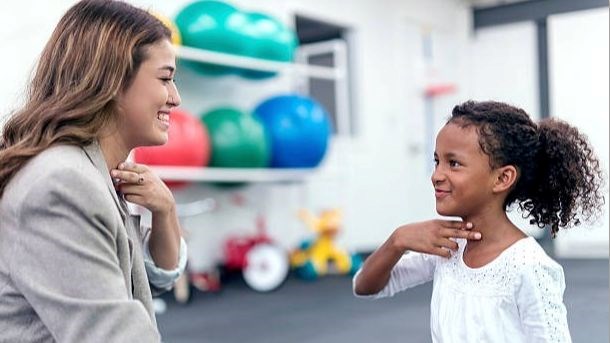 Services provided by Speech Language Pathologists are designed to support students whose ability to access communication is affected by communication challenges. Any student with delayed, disordered or atypical speech and/or language skills (oral and/or written) should be brought to the attention of the Speech Language Pathologist.
Supports Include
SLP services may include a range of services encompassing prevention, identification and assessment, therapy, program development and planning through consultation and collaboration with other educators, in-service training, information sharing with families and other service providers.
The role of the Speech Language Pathologist may include:
identifying and assessing communication challenges
consultation with School Based Team
providing group/individual therapy
liaising with families and outside agencies
providing input into the development of the students IEP
assessment of students with academic concerns in the area of oral communication and written language
provision of individual and/or group therapy
collaborative consultation with teachers and other service providers regarding program planning for students with oral and written communication difficulties
participation on School Based Teams to develop IEPs including defining goals, objectives and strategies for oral and written communication as well as behaviour
participation on School Based Teams, to discuss and problem solve with other educators, specific student learning profiles with regard to pre-referral intervention, assessment and program planning
report writing and interpretation of assessment/treatment information to parents, teachers and other service providers
Referral Process
Speech Language Pathology service is accessed through School Based Team.
Augmentative & Alternative Communication (AAC-SLPs)
assess students who are low verbal or non-verbal and develop an appropriate and useful method for communication
support non-tech, low-tech and high-tech communication systems
work collaboratively with students' IEP teams
report writing