A second chance at another career
"I'm attending Adult Education to expand my capabilities"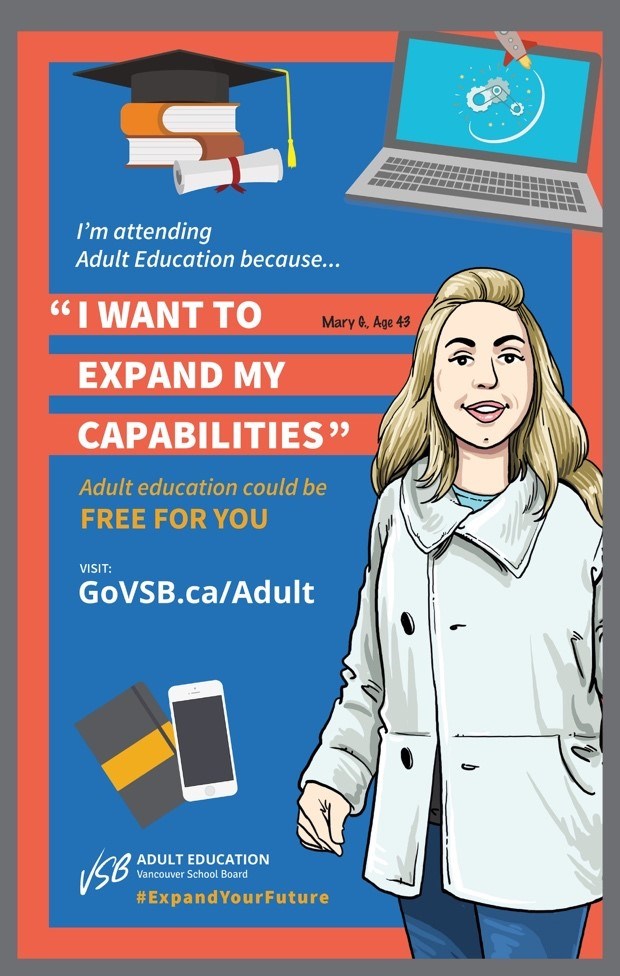 Mary G. is a 43-year-old woman who has felt like she has always lacked confidence when it came to her education. Mary did not graduate from high school; instead, she decided to move to New York to pursue a career in Makeup Artistry. Mary took a few courses in Beauty School, but there was always a huge weight on her shoulders because she never completed her high school diploma. "It has affected my mental health in many ways, because I never felt good enough or smart enough because I didn't finish high school," said Mary.
Fast-forward twenty years, Mary made the decision to return back to high school to upgrade her education. "My goal was that I have to do this. I want to rewrite my history. That was the biggest push for me. And now that I am, it's a testimony of perseverance for anybody."
The crucial part of Mary's journey in Adult Education is to not be hard on herself, regardless of the challenges she faces. "When I first went to my Biology class, I actually started to cry. I told my teacher, "I think I need to drop this course; I don't think I'm smart enough for this".
The support that Mary received from her teachers shifted her perspective on her educational goals completely. "My teacher told me that he believed in me, and he encouraged me to stay in the course. I ended up loving it and got a good grade," said Mary. She felt heard and supported from her teachers in Adult Education and that pushed her to continue in the program. "[My teacher] saw that I was capable and that was a defining moment for me," adds Mary.
Once Mary graduates from Adult Education, her plan is to apply to Langara College to pursue a degree in Arts and Science.
Interested in learning more about Adult Education? Go to govsb.ca/adult for more information on how to upgrade your education.