Podcast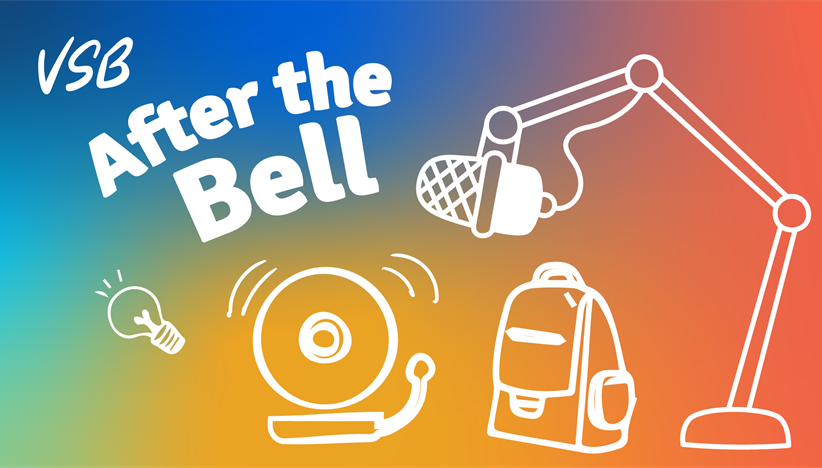 In our podcast, VSB: After The Bell, you'll hear directly from those responsible for our publicly funded education system. This podcast gives listeners a direct and inside look at Vancouver's public school system and the people in it. Tune in for candid, intimate and honest conversations about what's happening in schools. We'll have conversations with students, educators, decision makers and staff about vital events, topics and issues in education.
Episodes will be released monthly. Tune in the last Thursday of every month, and don't forget to subscribe to VSB: After The Bell on Apple Podcasts, Spotify or wherever you listen to podcasts.
Special thanks to music teacher, Mr. Bonnell and Nightingale Elementary students for the original theme song.
SEASON 2
SEASON 1