Preferred Secondary Schedule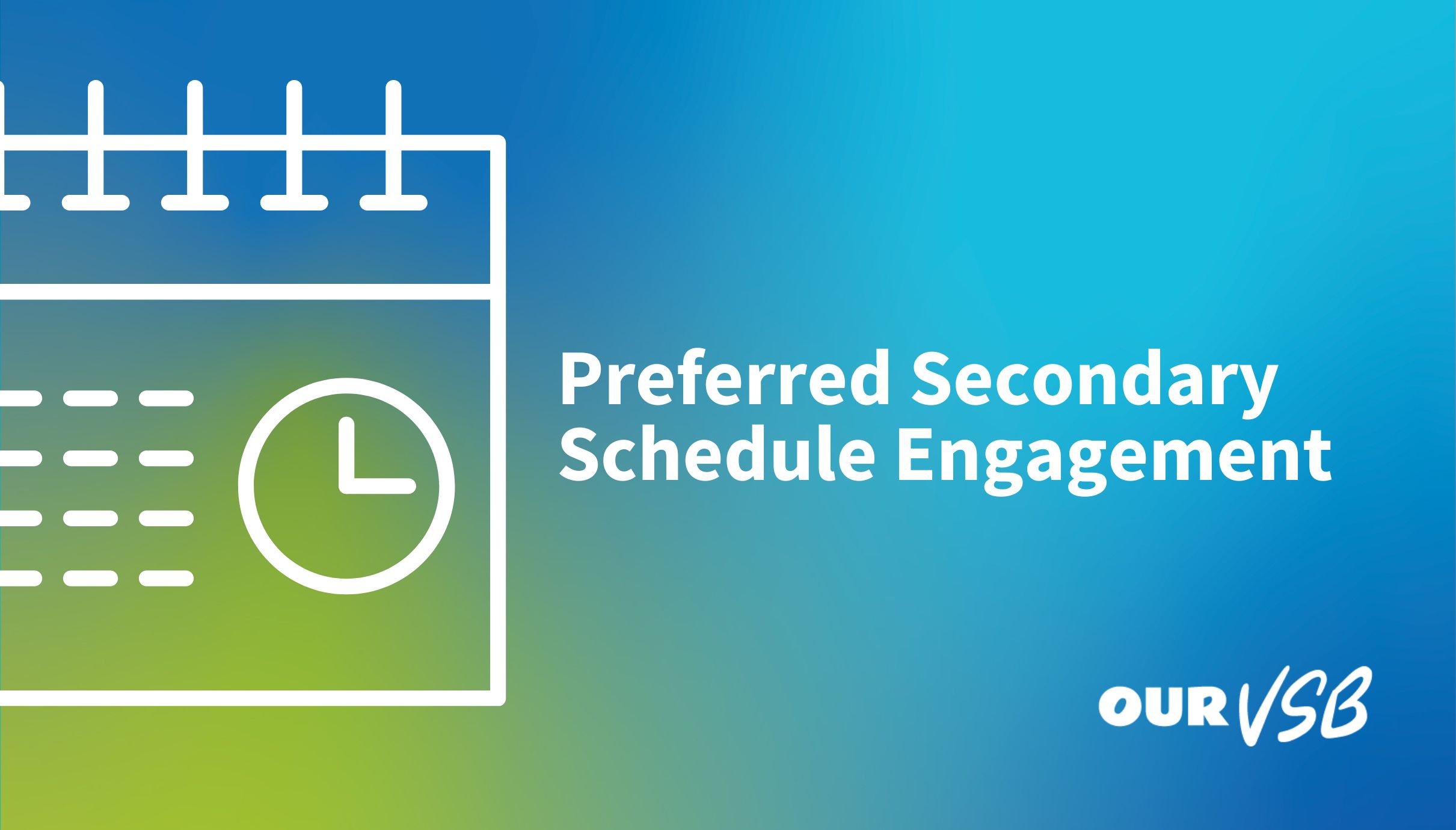 The District is engaging students, families and staff to gain feedback on the current secondary school schedule. Please share your feedback on an instructional model (semester or linear) that prioritizes student achievement and well-being.
Semester (up to four classes that run for one semester twice a year)
Linear (up to eight classes that run for the full school year)
Through meetings, group discussions and surveys, we will develop recommendations for how we can best prioritize student success while meeting the needs of diverse learners, staff and families.
During the pandemic, the District adjusted and adapted from a linear model to a semester model. Because course selection and schedule planning for the next school year begins in January 2023, we are seeking feedback about a preferred secondary schedule to be implemented for the 2023/2024 school year.
Public engagement process
An online survey will be available for students, their families and staff from November 23 – November 30, 2022 to share feedback about a preferred secondary schedule. A decision will be shared in January along with a "What We Heard" report explaining how feedback was used and how the District came to its decision.
Engagement opportunities
Participate in a 10-minute survey:
Engagement summary report
The District conducted a public engagement process to collect feedback about a preferred secondary schedule that prioritized student achievement and wellbeing. Feedback was gathered from students, families and staff. Of particular importance was to gauge whether students felt that they were part of school communities where they could learn, feel supported and connected so they could develop a lifelong love of learning.
Read the Preferred Secondary Schedule Engagement Summary Report.