Seismic Mitigation Program
The Provincial Seismic Mitigation Program is a comprehensive seismic upgrading program to make schools safer in the event of an earthquake.
Road to Seismic Mitigation 
The following timeline explains this process from beginning to end. Click on the image to expand.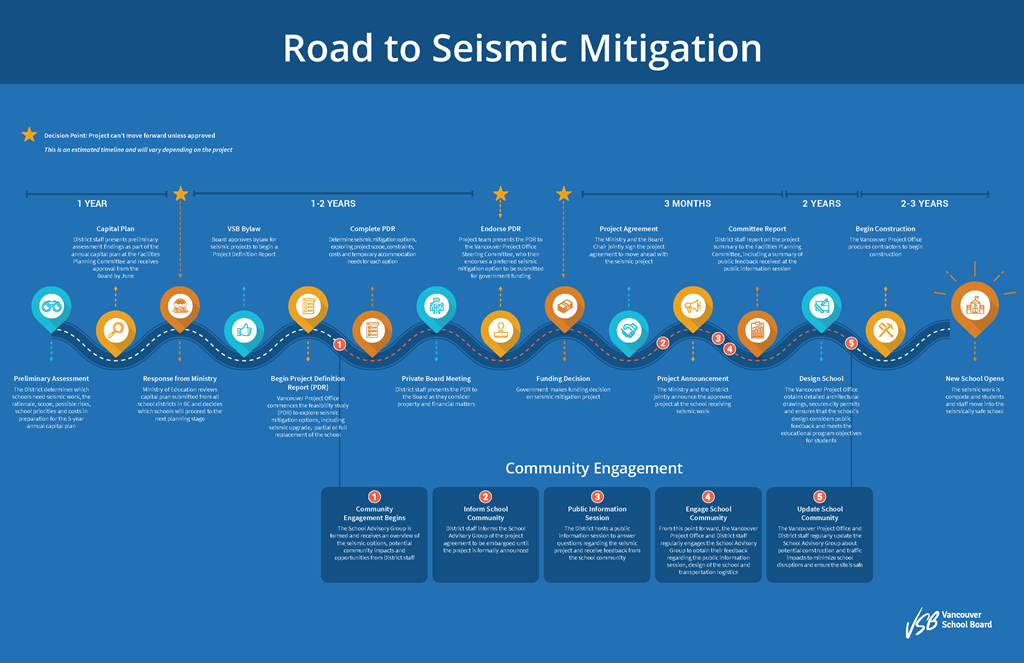 Who's involved? 
The following diagram details which stakeholders are involved in the project. Click on the image to expand.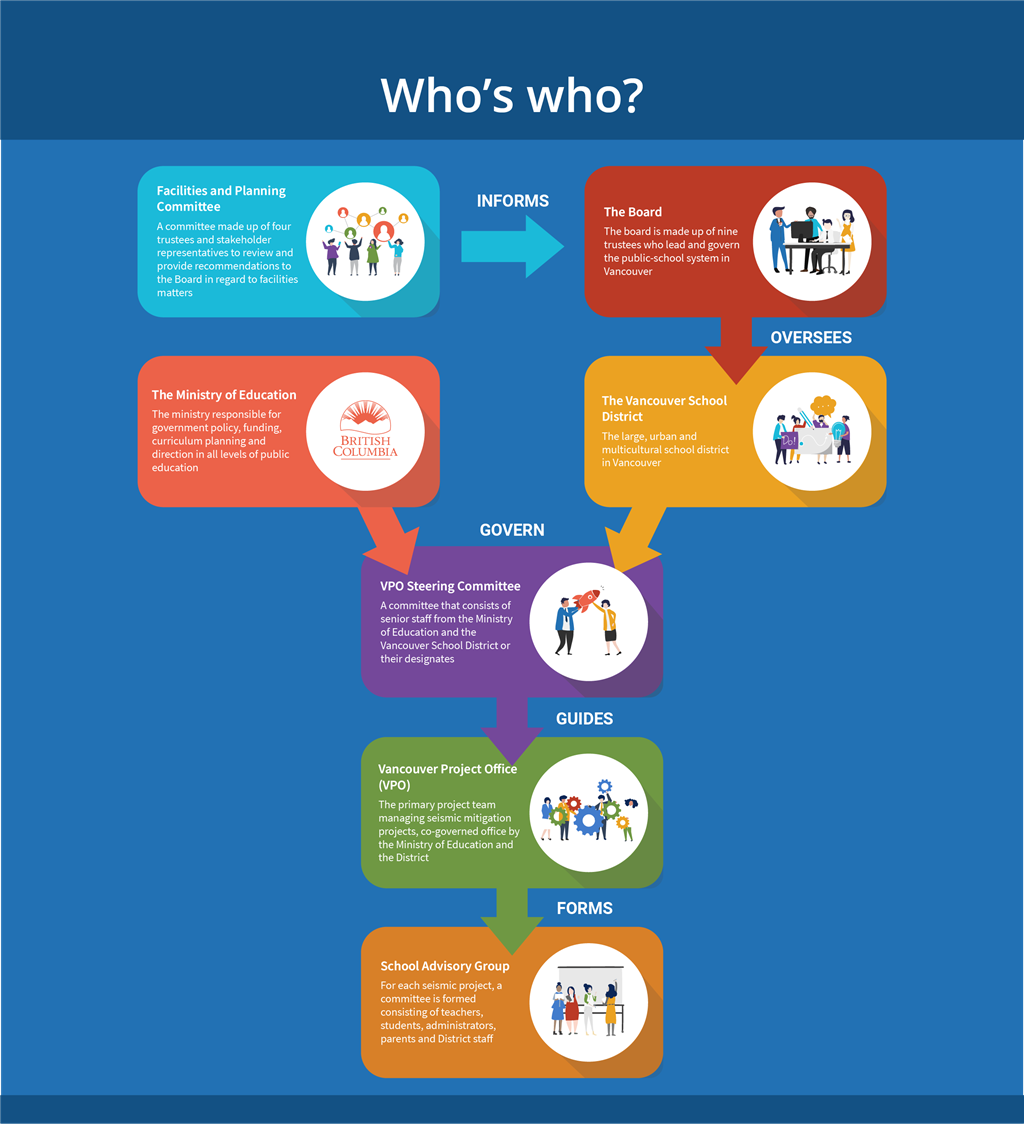 The Vancouver Project Office (VPO) is a joint Ministry of Education (MoE) / Vancouver Board of Education (VBE) undertaking, formed in 2014 to complete seismic projects as efficiently and economically as possible. 

In November 2016, the Vancouver Project Office (VPO) was directed to look for ways to fast-track seismic upgrades or replacements in Vancouver and an updated Memorandum of Understanding for 2017 was created and later amended on June 1, 2021.
The VPO is responsible for managing seismic Project Teams throughout the feasibility, design and construction phases.  Each Project Team consists of:  
VPO staff
School principal
Consultants  (architect and engineers)
Contractors
For a definition of the steps involved in each project, visit  Capital Project Process.
The Board wrote the July 14, 2020, letter to the Minister and received the Minister's reply on September 21, 2020 (please see the Facilities Planning Committee report of May 5, 2021 for more information). In that reply, an amendment to the original MOU, which had an expiry date of August 21, 2020, was offered to extend the current term to June 1, 2021, so negotiations could take place. The District accepted that offer and signed the amended Memorandum of Understanding 2021.
Current Capital Projects include all current seismic projects. For the status of current seismic projects, please visit the page.

For a list of all projects in the Seismic Mitigation Program, see the Ministry of Education's Seismic Mitigation Program Progress Report.