Carleton Boundary Engagement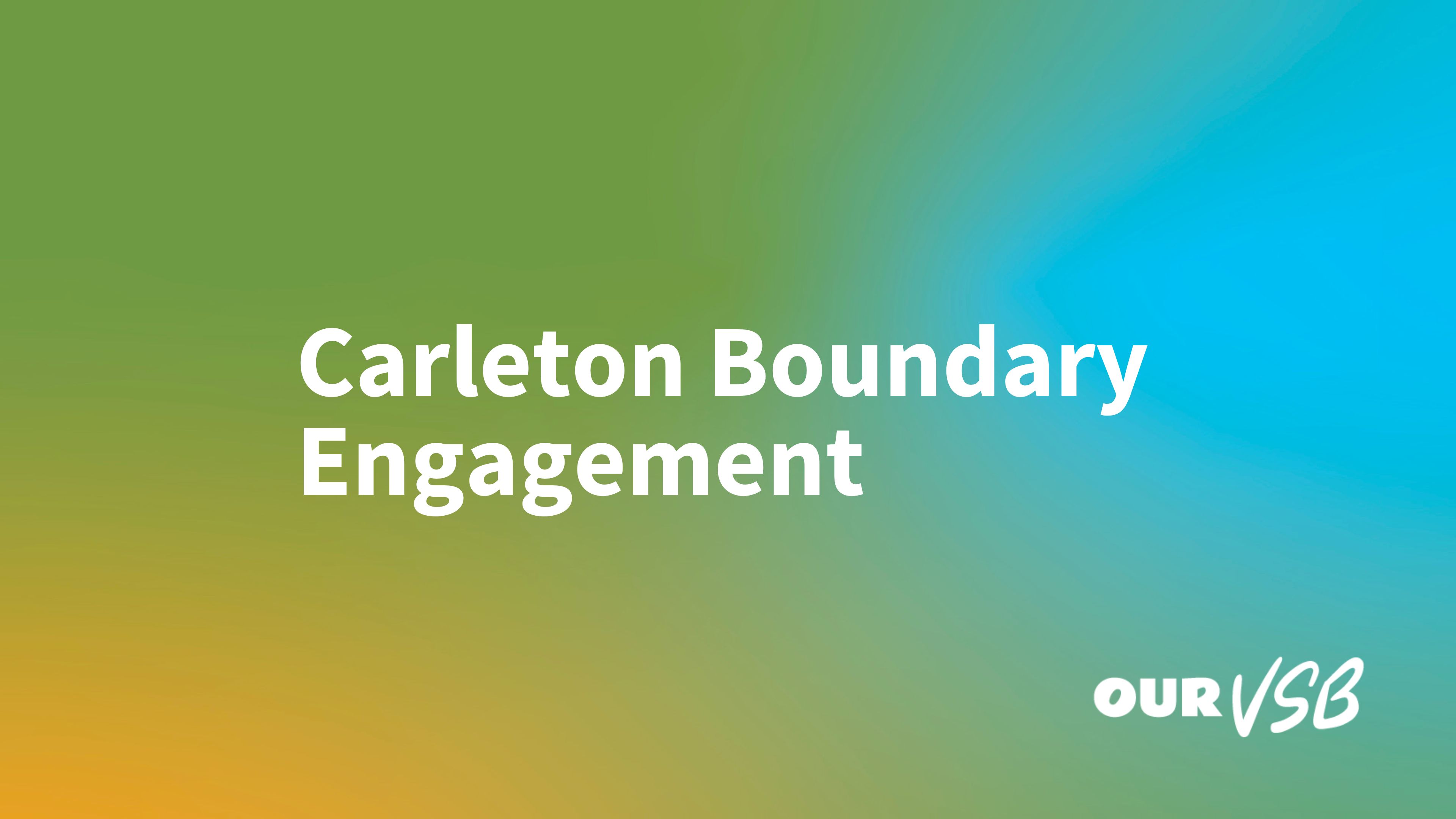 Proposed catchment boundary changes
As a result of a fire damaging Carleton Elementary, the District is proposing to reduce the Carleton catchment area and expand catchment boundaries for Cunningham, Weir and MacCorkindale.
The proposed catchment adjustments align with established enrolment patterns from the impacted school communities since 2016. The proposed changes…
Prioritize convenience and choice for Carleton catchment families by enabling them to easily apply to nearby catchment schools
Optimize use of a new, seismically safe elementary school at Weir Elementary. The new school has sufficient capacity to accommodate the additional enrolment anticipated from this boundary adjustment
Current catchment boundary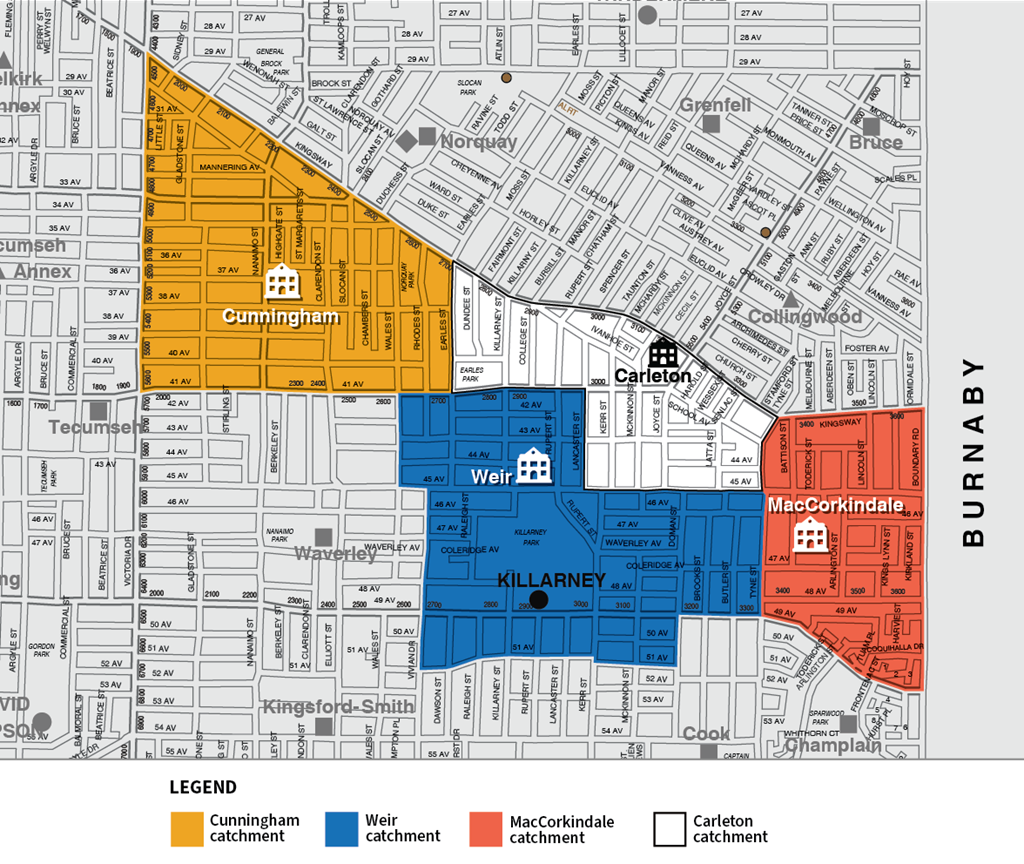 Proposed catchment boundary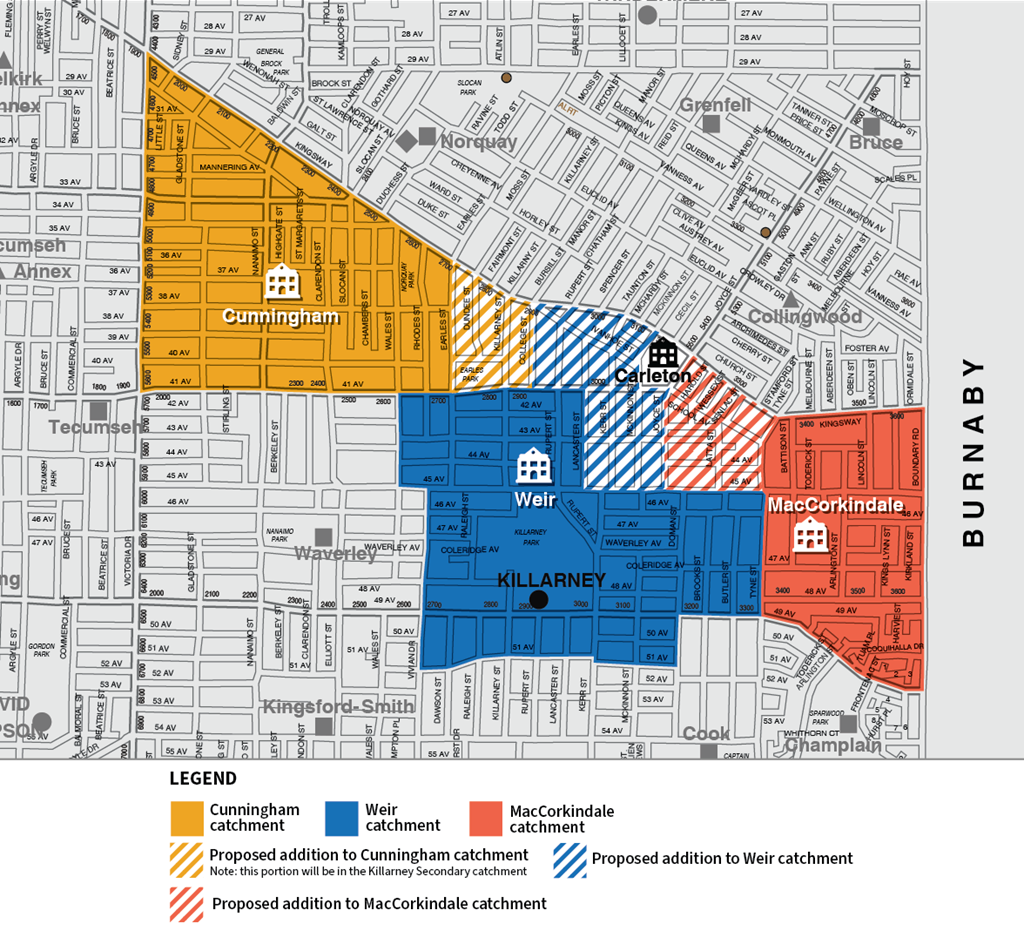 If the Board approves the proposed catchment changes….
No student currently attending their school will be required to change schools.
As per AP 305 School Catchment Boundaries, Kindergarten students applying to enrol at Cunningham for September 2023 will have sibling priority regardless of where they reside in the existing Carleton catchment
For detailed boundary adjustments analysis and recommendations, see committee report.


Three ways to engage:
1. Public information sessions
To learn more about the proposed boundary changes, and to directly ask staff questions, please attend one of the information sessions below:
View the boards that will be presented at the public information session.
2. Survey
Participate in a 5-minute ONLINE survey. Carleton catchment families will be invited to answer specific enrolment questions. The survey will be open from December 6 - 16.
3. Email
Additional comments or questions? E-mail engage@vsb.bc.ca. Your anonymized feedback will be included in the final engagement report to the Board.
Engagement summary report:
The District conducted a public engagement process to collect feedback about the proposed catchment boundary changes. Read the Engagement Summary Report.