The new Bayview! Seismically safe and environmentally built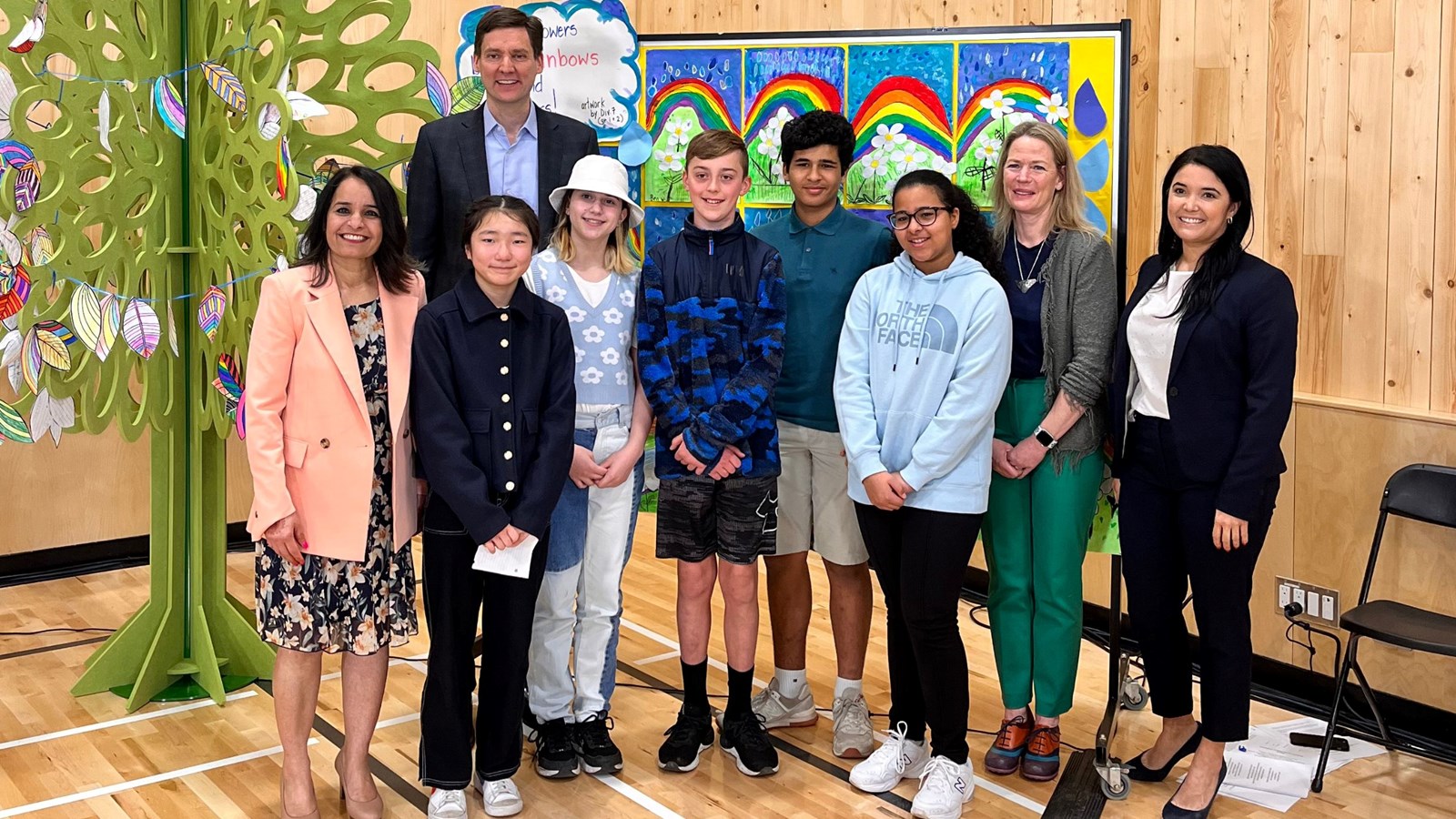 Today, students and staff at Bayview Community Elementary hosted a special event to celebrate the completion of their new seismically safe school. Staff, students and their family members were joined by Premier Eby and the Honourable Rachna Singh, Minister of Education and Child Care as well as VSB Board chair, Victoria Jung to mark the occasion.
Students at the school were an integral part of the celebration, sharing a land acknowledgement, offering their comments about their new school and providing a singing performance for their classmates and special guests.
Not only is the replacement school seismically safe, but it is prime example of sustainable construction. Thanks for funding by the provincial and federal governments, the school was built to latest seismic standards using low-carbon mass timber as a main building material.
"As a school board, our top priority is the safety of our students and staff," said Victoria Jung, board chair, Vancouver School Board. "With the construction of this new school, we have not only achieved seismic safety for this school community, but also made a commitment to sustainable practices. By utilizing innovative technology, we are paving the way for a brighter, greener future for our students and the community."
Mass timber greatly reduces the environmental impacts compared to other materials like traditional lumber, steel or concrete as it uses readily available and sustainable small-scale lumber. It's an efficient manufacturing process uses less energy inputs to produce while delivering a strong and more durable result.
The new Bayview also includes a Neighbourhood Learning Centre which will provide before- and after-school-care to families in the area.
Learn more about the Bayview seismic replacement project.