Safe and Caring Schools Department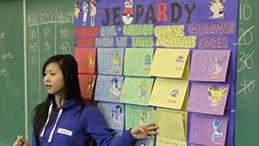 The District is committed to fostering safe and caring schools that promote safety, mutual respect and acceptance.
All schools encourage inclusive environments that value all students and families regardless of race, colour, ancestry, place of origin, religion, marital status, family make-up, physical or mental ability, sex or sexual orientation, or gender identity and expression.
In September 2021, a new department, Safe and Caring Schools was created. The department's vision is to educate, prevent and provide intervention services for students, staff and families related to school and student safety. Safe and Caring Schools will work alongside the counsellors, students, their families, and community groups to support student well-being and their success.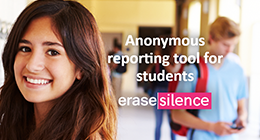 Have you seen or heard something that concerns you? Is someone or something bothering you or your friends at school? The erase|Report It tool lets you send a secure, anonymous and confidential message to your school or school district's safe school coordinator, who will follow up on it right away. You do not have to provide your name unless you want to.


ERASE = EXPECT RESPECT & A SAFE EDUCATION


erase is all about building safe and caring school communities. This includes empowering students, parents, educators and the community partners who support them to get help with challenges, report concerns to schools, and learn about complex issues facing students.