More than a job – a place filled with memories: Henry Chow on a varied career in Trades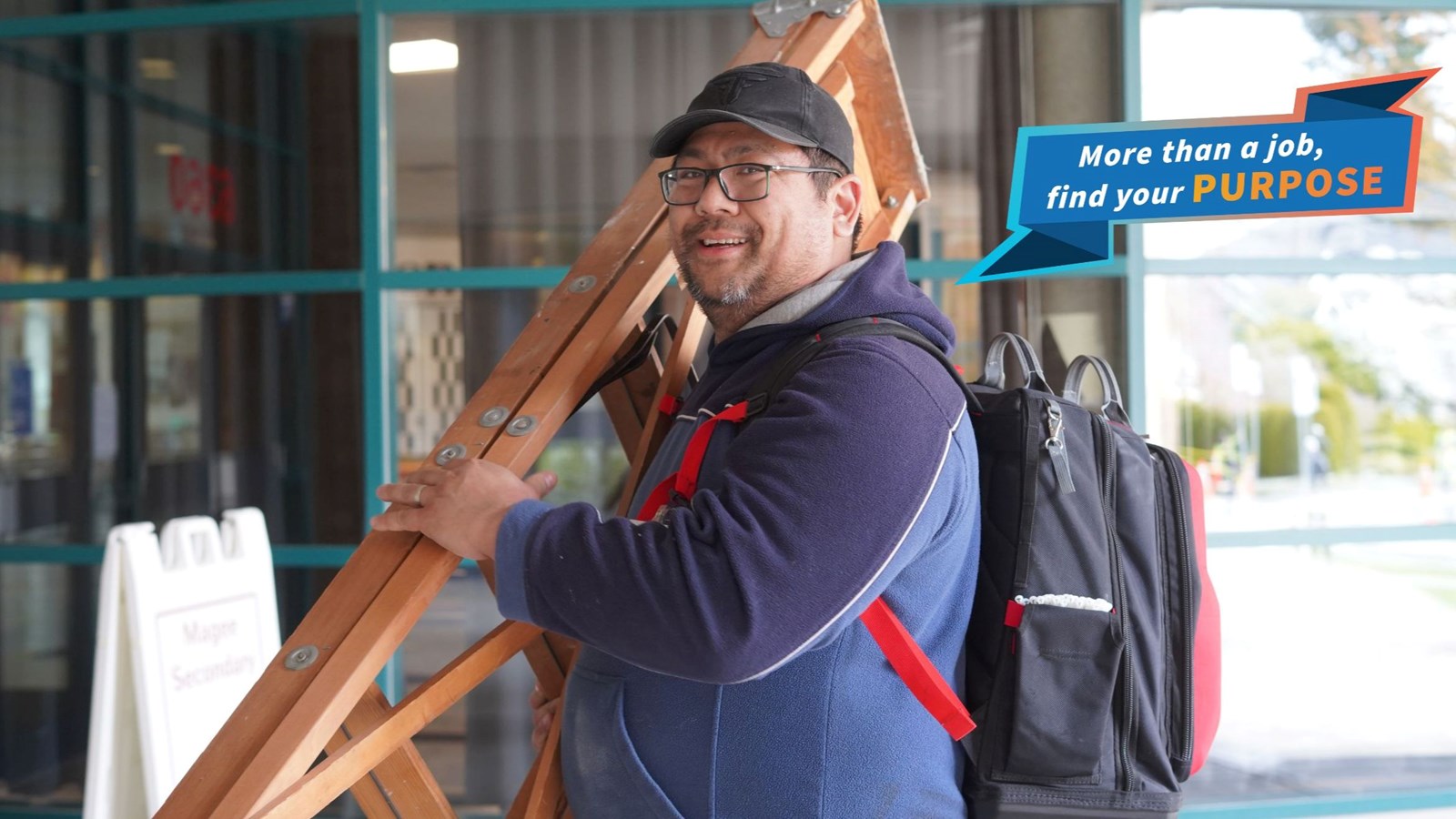 As a lifelong Vancouverite, one of the things that Henry Chow loves about his job as a Trades Worker in VSB's carpentry department is revisiting the schools where he was educated or played sports.
"It's great seeing how the schools have changed over the years," he says. "They just feel so different now, but they bring back some great memories. There's a bit of nostalgia, too, and sometimes I see teachers who taught me and still recognize me."
Henry joined VSB in 2018, and mostly works at schools on the west side of Vancouver. His job includes construction, maintenance, alteration and installation tasks, and responding to emergencies, such as broken windows and doors or roof repairs.
Each week begins with the carpentry team looking at work order requests. The requests are prioritized and, when possible, the team focuses on schools near each other so they can work faster and more efficiently.
"We want to make sure the schools are safe for the students and staff," Henry says. "We try to address the issues in a timely matter without disrupting teachers and students in their classrooms. The teachers are letting us into their space, so we want to treat them with the utmost respect. I know it can be distracting for them in the classroom if someone is making noise."
Henry says his career journey has been a positive and rewarding. He started out as a labourer and progressed from there, eventually obtaining a red seal ticket and then becoming a journey person carpenter. And he's thankful for the career opportunity provided by VSB.
"The thing I like most about the job is I get some freedom in my role and get to challenge myself on how to fix problems," Henry says. "Not every job is the same. I get to use my brain and my creativity to solve a problem in a timely and safe manner. One thing I've learned is that VSB has more than 120 buildings and they are all different. I've probably been in every school in Vancouver."
When he's not working, he and his wife Barbara like to take their Australian shepherd/toy poodle mix, Lucy, out on trails around the city. He also remains active in sports.
Related job postings:
Assistant Building Engineer
Custodian with Class 5 Power Engineer Certificate
Education Assistant
Supervision Aid

More than a job, find your purpose at the VSB with positions in education, trades, office admin and more. Explore job postings here.